by Zack Hayes
Aug 27, 2021
Top 5 Michigan Summer Festivals
#5: Cheeseburger in Paradise
A festival named after a Jimmy Buffett song? You know its gotta be good! This gem is the pride of Caseville, located in the thumb of the Mitten. A young festival at only 23 years and running, it has taken over the month of August to become a tourist destination.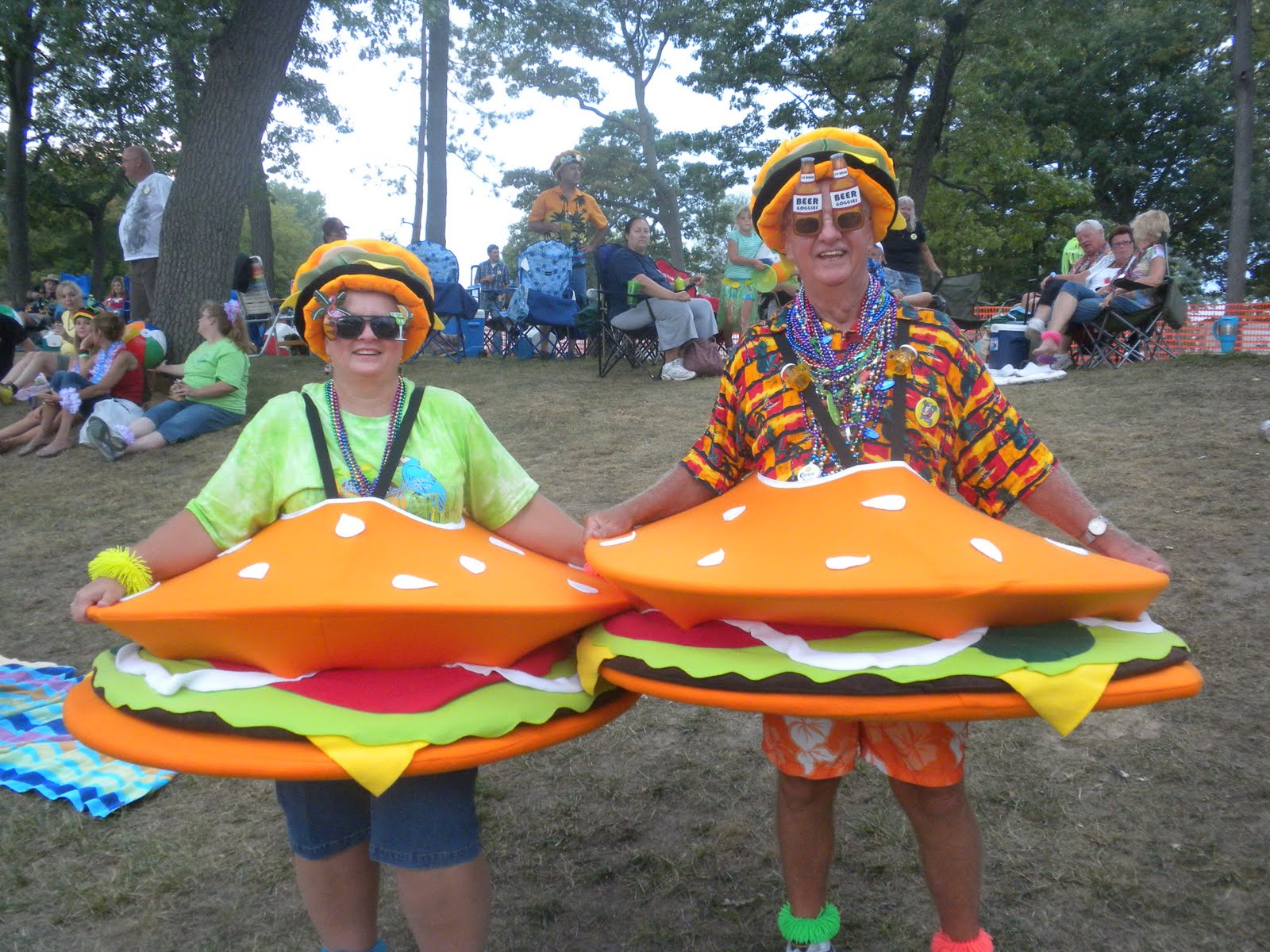 While most events for festivals take place over a day or a long weekend, Cheeseburger in Paradise takes over 10 whole days in the month of August, making it more than a unique opportunity to take part in the festivities.
Congratulations to BK's Burger Shack for taking home the 2021 prize of Cheeseburger of the Year!
#4: The Armada Fair
Believe it or not, this event in the small town of Armada has been taking place since 1872. It's truly remarkable how many events and activities are packed into The Armada Fair. Events like demolition derbies, figure eight, tractor pulls, and even a rodeo are in full swing all week long in mid August. With plenty of rides and 4H animals for the kids, there is something for everyone at the Armada Fair.
The one thing in recent years that makes the Armada Fair stand out is their ability to book national acts for their concert series and this year was not exception when Country Singer Dylan Scott took to the stage to perform.
#3: Arts Beats and Eats
If you're in Metro Detroit then we can almost guarantee you are familiar with the Arts Beats & Eats Festival that takes place over Labor Day Weekend. Boasting over 200 music events, it really is Oakland County's favorite summer event.
The name says it all. Art, Music, and Food is really all you need to make a great event and this 4 day event in Royal Oak does not disappoint. 
This year you can check out acts like Stone Temple Pilots, Neon Trees, The Gin Blossoms, Rise Against, and The Guess Who just to name a few.
#2: National Cherry Festival
Does anyone need an excuse to travel to Traverse City in the summer? Absolutely not. But that doesn't stop the town from hosting their annual festival celebrating their history.
By the early 1900s, the tart cherry industry was firmly established in Michigan with orchards not only in the Traverse City area, but all along Lake Michigan from Benton Harbor to Elk Rapids. Soon production surpassed other major crops. The first cherry processing facility, Traverse City Canning Company, was built just south of Traverse City, and the ruby-red fruit was soon shipped to Chicago, Detroit and Milwaukee.
Fun fact: President Gerald Ford, a Michigan native and former Congressman, led the parade as Grand Marshal in 1975.
#1: The Michigan Peach Festival
2021 will mark the return of the 90th Annual Michigan Peach Festival taking place in Downtown Romeo. Arguably one of the best kept secrets if you're looking for an event over Labor Day Weekend, taking place from Thursday-Monday and celebrating the Orchards that this small town is best known for, this is for you.
Peach pies, peach ice cream, peach cobbler, peach jams, peach martinis...if you can think of it you'll find it here at the Peach Festival.
While the town of Romeo is small, what they pack into this event is anything but that. Featuring The Thumb Area Artists Exhibition, a 3 on 3 Basketball Tournament, a Classic Car Show and Parade, 5K Run, Beers Around the World, and Craft Show, this festival is the epitome of what an event should be that spans an entire town.
And this year they have even more to offer, boasting multiple concert events and Papa Joe's Gourmet Pavilion at the fairgrounds. For more information check out discoveringromeo.org
Wear the Mitten in collaboration with FAMS Printing is the official provider of the 2021 Peach Festival apparel! We've expanded our offerings from previous years to offer you even more to celebrate the event. Check us out in Downtown Romeo or at our Wear The Mitten Merchandise Booth at the Fairgrounds!