by Zack Hayes
Aug 06, 2021
Top 5 Lake Destinations in Michigan
#5: Lakeville Lake
This first Michigan Lake on our list may come as a surprise to some. Located on the North end of Oakland County, this hidden gem is a quick getaway for any city dweller or the suburbanites of South East Michigan. 
Lakeville Lake is one of Oakland County's largest lakes and less than an hour away from Detroit. Very few know about this location but for those that are aware, they'll tell you a day on Lakeville Lake can't be beat.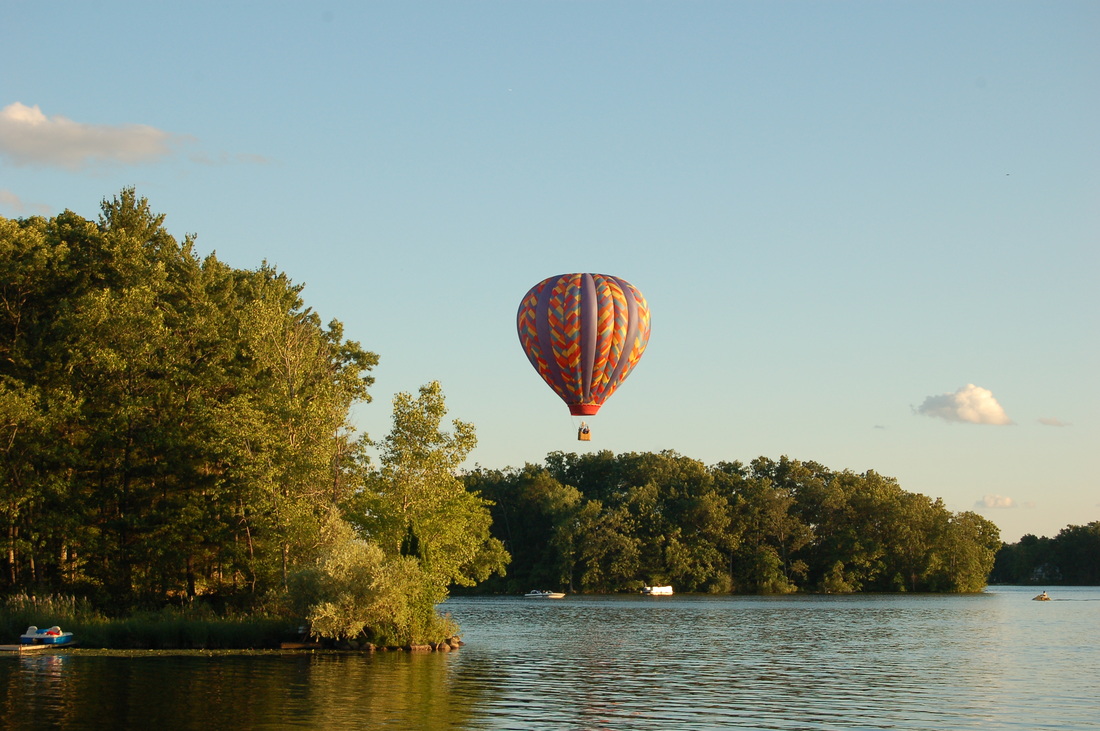 The locals know the picturesque 460 acre lake boasts great fishing spots for bass, northern pike, and walleye along with more than enough space for all the fun that comes from a day of getting pulled on the inflatable tube behind the motor boat of your choice.
You don't have to travel too far North to reach this quiet destination but if you're looking for an easy day trip to take the boat out, Lakeville is the place to go. Just make sure to get their early otherwise you'll be waiting in line at the public boat launch.
#4: Houghton Lake
Houghton Lake has become a popular #GoNorth destination in recent years, with beautiful cottages lining Michigan's largest inland lake, covering 22,000 acres of fresh water.
While most think of our lakes for its summer fun, filled with boating, swimming and water skiing, Houghton Lake has plenty to offer in Winter months as well. Their Tip-Up-Town USA Festival hosts ice fishing and other winter weather activities on its frozen waters.
If you're looking for a great long weekend with plenty of touristy things to do on and off the lake, then the Houghton Lake area is for you.
#3: Lake Charlevoix
Searching for one of Michigan's famous Petoskey Stones? Then you've come to the right place once you hit the sandy beaches of Lake Charlevoix. Michigan's third largest inland lake includes 56 miles of shoreline and has everything you need to frame the perfect #GoNorth getaway.
If you want to explore the Great Outdoors and take part in everything our Michigan lakes have to offer without the overwhelming tourism that can pose a problem for native Michiganders, then Lake Charlevoix is the spot for you if you want life to move just a little slower. And if you find yourself there in the winter, be sure to hit the slopes of Boyne Mountain just South of the water.
#2: Torch Lake
Maybe it's the cool name that attracts Michigan celebrities like Kid Rock, Eminem, and Michael Moore (to name a few) to find second homes on Torch Lake. Or maybe its because this is one of Michigan's most beautiful inland lakes with everything you could ask for.
Named after a local Native American tradition where tribes would use torches to attract fish at night, this long and narrow lake is located just north of the beautiful Traverse City and only a little south of Charlevoix.
It's said that Torch Lake is one of the bluest and most clear lakes in all of the state of Michigan. When you are on the sandbar, the turquoise water and bright sand are definitely reminiscent of a tropical paradise. How can you argue with that?
#1: The Great Lakes
How can we pick just one? You can't spell HOMES without Huron, Ontario, Michigan, Erie, and Superior. Michigan is one of the most unique states in our country boasting these 5 major lakes surrounding us to give us that distinctive "mitten" shape that makes it easy to point out on one hand where you're from or where you're heading.
Whether you're heading to the Thumb and Huron Lake bound, out on the West Side of the state to enjoy the amazing sand dunes along Lake Michigan, really going North past the bridge to our Upper Peninsula to enjoy the tranquility of Lake Superior, or boating from the hustle and bustle of the City of Detroit on your way to Lake Erie, Michigan has it all. And even though Lake Ontario isn't technically touching we still consider you one of our own.
So no matter what Lake is your destination of choice, consider yourself lucky to be surrounded by so many beautiful bodies of water. And in the meantime, check out some of our Great Lakes inspired apparel here on wearthemitten.com!